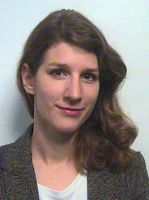 Dr
Katharina Rietzler
Biography
My main research interest is internationalism and its social, political, economic and legal dimensions from the 1910s to the 1960s. Currently, I am working on a book manuscript on American philanthropy and conceptions of 'the international' in the first half of the twentieth century, a study based on multi-lingual research in European and American archives which examines philanthropic internationalism in a transnational context.
I am co-investigator on the multidisciplinary Leverhulme Research Project Grant Women and the History of International Thought (2018-2022) which aims to systematically recover and evaluate the international thought of women both inside and outside academe during the early to mid-twentieth-century. I am also affiliated with the Laureate Research Program in International History at the University of Sydney and the Centre for the Study of Internationalism at Birkbeck.
I have co-organised the following international conferences and workshops:
Before coming to Sussex, I was the Mellon Research Fellow in American History at the University of Cambridge and a Bye-Fellow of Pembroke College, Cambridge. My research has been supported by the German Academic Exchange Service, the Rockefeller Archive Center, the Gilder Lehman Institute of American History, the Roosevelt Study Center and the Oslo Contemporary International History Network. In 2017 I received a Global Mobility and Diversity grant from the Society for Historians of American Foreign Relations.
Key Publications
Counter-Imperial Orientalism: Friedrich Berber and the Politics of International Law in Germany and India, 1920s-1960s, Journal of Global History, Vol. 11, No. 1 (March 2016), 113-134.
From Peace Advocacy to International Relations Research: The Transformation of Transatlantic Philanthropic Networks, 1900-1930, in B. Struck, D. Rodogno and J. Vogel, eds., Shaping the Transnational Sphere: Experts, Networks, Issues, 1850-1930 (New York: Berghahn, 2015), 173-195.
The War as History: Writing the Economic and Social History of the First World War, Diplomatic History, Vol. 38, No. 4 (September 2014), 826-839.
Expertenwissen, Internationalismus und Idealismus: Amerikanische Stiftungen als Förderer der Disziplin der Internationalen Beziehungen in der Zwischenkriegszeit, in L. Holthaus, J. Steffek, eds., Jenseits der Anarchie: Weltordnungsentwürfe im frühen zwanzigsten Jahrhundert (Frankfurt a. M.: Campus, June 2014), 255-279.
Fortunes of a Profession: American Foundations and International Law, 1910-1939, Global Society, Vol. 28, No. 1, 2014 (January 2014), 8-23.
Of Highways, Turntables and Mirror Mazes: Metaphors of Americanisation in the History of American Philanthropy, Diplomacy and Statecraft, Vol. 24, No. 1 (March 2013), 117-133.
Before the Cultural Cold Wars: American Philanthropy and Cultural Diplomacy in the Interwar Years, Historical Research, Vol. 84, No. 223 (February 2011), 148-164.
Experts for Peace: Structures and Motivations of Philanthropic Internationalism in the United States and Europe, in D. Laqua, ed., Internationalism Reconfigured: Transnational Ideas and Movements between the World Wars (London: I.B. Tauris, 2011), 45-65.
Philanthropy, Peace Research and Revisionist Politics: Rockefeller and Carnegie Support for the Study of International Relations in Weimar Germany, Bulletin of the German Historical Institute, Washington D.C., Supplement 5 (2008), 61-79.
Other Publications
Review of Greg Barnhisel, Cold War Modernists, Journal of American Studies 50:4 (2016).
Review of Tim B. Mueller, "The Rockefeller Foundation, the Social Sciences, and the Humanities in the Cold War", Journal of Cold War Studies 15:3 (2013), H-diplo, 26-02-2014.
Roundtable, Mark Mazower, Governing the World, History Workshop Online, 08-10-2013.
Review of Daniel Gorman, The Emergence of International Society in the 1920s, H-Soz-u-Kult, 17-09-2013.
Review of Inderjeet Parmar, Foundations of the American Century. The Ford, Carnegie, and Rockefeller Foundations in the Rise of American Power and Olivier Zunz, Philanthropy in America. A History, H-Soz-u-Kult, 26-02-2013.
Review of Thomas Adam et al., Stifter, Spender und Mäzene. USA und Deutschland im historischen Vergleich, Comparativ 21/5 (2011).
Review of Joan Hoff, A Faustian Foreign Policy from Woodrow Wilson to George W. Bush: Dreams of Perfectibility, Opticon, Issue 6 (Spring 2009).
The Rockefeller Foundation and the Search for International Order, Rockefeller Archive Center Newsletter, 2008, pp. 4,5,27.
Role
Lecturer in American History (International/Transnational)