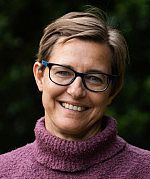 Dr
Anke Schwittay
Biography
I obtained my PhD in anthropology from the University of California Berkeley, where I also taught at the School for Information and the Department of Anthropology. I was then at the Centre for Development Studies at the University of Auckland in New Zealand for five years, before joining the School of Global Studies in September 2014 as a Senior Lecturer in Anthropology and International Development.
I am also the co-founder and former Research Director of the RiOS Institute, a Silicon Valley based organization, and have been consulting for the World Bank Institute, the United Nation's Global Alliance for ICT and Development and RedR.
Role
I am a Senior Lecturer in Global Development and Anthropology in the School of Global Studies. I am also the co-convenor of the MA Media Practice for Social Change and Development.