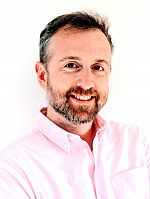 Dr
Daniel Campbell-Meiklejohn
Biography
Dan is the director of The Social Decision Lab. He uses cognitive neuroscience, computaitonal modelling and psychopharmacology to better our collective understanding of decision-making, social influence, social change, emotional processing, and kindness.
He completed his MSc in Neuroscience and DPhil in Experimental Psychology at the University of Oxford. After picking up skills around the globe (Aarhus, UCL, New York Univeristy, Cambridge), he is a Senior Lecturer here at the University of Sussex.
Role
Principal Investigator of The Social Decision Laboratory
Course Convenor of MSc Neuroscience
Module Convenor Topics in Cognitive Neuroscience
Community and Business
If you would like me to present or apply our work to your organization, just get in touch.