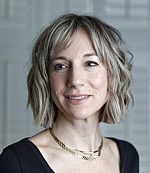 Dr
Kristine Hickle
Biography
Kristine received her Master of Social Work degree and PhD from Arizona State University in the United States, where she was a practising clinical social worker, primarily in the voluntary sector, working with adults and young people involved in the criminal justice system, and individuals victimised by sexual violence. She has been providing trauma-focused group interventions for victims of sexual violence, including sexual exploitation and human trafficking, for the last 12 years.
Kristi joined the University in Sussex Department of Social Work and Social Care in 2014 and contributes to teaching across the department including the BA and MA Social Work programmes and both BA and MA in Childhood and Youth Studies programmes. She is currently the course lead for the Continuing Professional Development programmes, including Practice Education, Effective Practice, and Leadership, Management and Supervision.
Current research interests include 1) Young people's experiences of exploitation and related child protection responses; 2) professional responses to child sexual exploitation, with a particular focus on participatory and rights-based responses; 3) trauma-informed practices for work with survivors of abuse and sexual violence; and 4) group work and group-based interventions.
Role
Senior Lecturer, Department of Social Work and Social Care
Course Leader, Social Work Continuing Professional Development Programmes: Practice Education & Practitioner Research