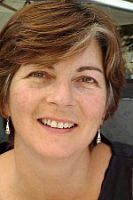 Prof
Jo Moran-Ellis
Biography
Jo Moran-Ellis joined the Department of Sociology at Sussex in 2014 as Head of Department having previously been at the University of Surrey. She was first appointed to a lectureship in sociology at Surrey in 1992 after working for 6 years as both a contract and freelance researcher on a variety of projects followed by 2 years as a Senior Researcher with Hampshire Social Services Department. As a result of this range of roles, Jo has extensive research experience in a range of topics including violence against women social work service provision, organisational responses to child abuse referrals, with a particular focus on child sexual abuse, and issues of mental health in childhood.
As her academic career unfolded, Jo's research developed along two main tracks: the (then newly emergent) sociology of childhood and, separately, questions of research methodology with an emphasis on mixed methods. Her current emphasis is on questions of theorising agency and social actorship in childhood, with a particular interest in early childhood.
Jo's teaching has spanned delivering modules in research methods, sociology of childhood, a sociological perspective on children and violence, and more latterly, a sociology of humans and (other) animals.
Selected publications
Zito, D.; Moran-Ellis, J. And Suenker, H. (2015) 'Kindliche Kombattanten als sozial kompetente Akteure? in H-H. Krueger; H. Suenker and W. Thole (Eds) Forschung als Herausforderung. Opladen/Berlin/Toronto: Barbara Budrich. Pp155-168
Moran-Ellis, J. (2014) Agency und soziale Kompetenz in frueher Kindheit (Agency and Social Competence in Early Childhood) in R. Braches-Chyrek; C. Roehner; H. Suenker and M. Hopf (eds) Handbuch fur Fruehe Kindheit (Handbook of Early Childhood). Opladen/Berlin/Toronto: Barbara Budrich, 171-184
Moran-Ellis, J. (2013) 'Children as social actors, agency, and social competence: sociological reflections for early childhood', neue praxis, 43(4), pp 303-318.
Moran-Ellis, J.; Bandt, A. and Suenker, H. (2014) Children's Wellbeing and Politics in A. Ben-Arieh; I. Frones; F. Casa and J. Korbin (eds) Handbook of Child Well-Being Springer. DOI 10.1007/978-90-481-9063-8_147, p415-436
Moran-Ellis, J. and Suenker, H. (2013) 'Adult Trust and Children's Democratic Participation' in H. Warming (Ed) Participation, Citizenship and Trust in Children's Lives. Basingstoke: Palgrave Macmillan, pp32-51.
Moran-Ellis, J. (2013) 'The Child in Society' in R. Braches-Chyrek; D. Nelles; G. Oelerich and A. Schaarschuch (eds) Bildung, Gesellschaftstheorie und Soziale Arbeit. Opladen/Berlin/Toronto: Barbara Budrich, pp 291-301
Moran-Ellis, J. (2012) 'Sexting, intimacy and criminal acts: translating teenage sextualities' in P. Johnson and D. Dalton (eds) Policing Sex.Routledge, pp115-131.
Walker, M; Whittle, R; Medd, W; Burningham, K; Moran-Ellis, J. And Tapsell, S. (2012) 'It came up to here': Learning from Children's Flood Narratives, Children's Geographies 10(2):135-150
Moran-Ellis, J. (2010) 'Reflections on the Sociology of Childhood in the UK' Current Sociology 58(2):186-205
Role
Jo is Professor of Sociology