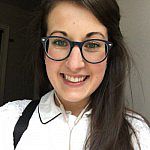 Miss
Abigail Wright
Biography
Abigail Wright is a PhD student at the School of Psychology, University of Sussex. Abigail is within the Sussex Psychosis Research interest Group (SPRiG) under the supervision of Dr Kathy Greenwood and Professor David Fowler. Her research interests focus on predictors of functioning in psychosis, particularly understanding the contribution of cognitions, metacognition, and self-defining memories. Abigail's PhD thesis focuses on understanding and developing a dynamic model of metacognitive influences on functional outcome in young people with and without psychosis. The research is funded by Economic Social Research Council (ESRC) and Sussex Partnership NHS Foundation Trust.
Abigail is also a research assistant for Early Intervention Psychosis in Brighton and Hove which involves being the research link between Research and Development team and clinical teams within Sussex Partnership NHS Foundation Trust.
Abigail organises the monthy SPRiG seminars. Click here for information. The seminars provides an opportunity for members to disseminate the findings from NIHR portfolio projects, alongside other hosted, internal and external research projects. The seminars are aimed at increasing public engagement with research and providing a platform for researchers to talk about their research to a varied and open audience. Abigail is also the administrator for the SPRiG website. Click here for the SPRiG website.
Examples of projects Abigail is involved in include:
Abigail is the Principal Investigator for her PhD project, UNICOrN: unusual experiences and focus in young people. This project focuses on understanding more about predictors of functioning in FEP, including cognition, metacognition, and unusual experiences. The project is particularly focused on different aspects of metacognition, including metacognitive knowledge, processes and perceptual metacognition (e.g. meta-d').
Abigail is conducting a follow-up study which involves re-contacting participants with First Episode Psychosis from a baseline study in 2013-2014. This study aims to understand the long-term impact of metacognition on functioning in FEP.
Alongside this, Abigail is researching more about the impact of self-defining memories within First Episode Psychosis, a relatively underresearched area in FEP.
Social media
Twitter account: @abigailwr16
Research gate account: Abigail_Wright3
Contact details
E-mail: a.c.wright@sussex.ac.uk
Number: 01273 877698 or internal: x7698
Address: Pevensey 1 2C4, School of Psychology, University of Sussex, Falmer. BN1 9RH
NHS e-mail: abigail.wright@sussexpartnership.nhs.uk
Alternate work e-mail: abigailwright@nhs.net