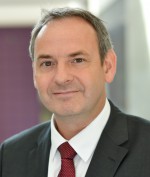 Prof
Hans Van Der Heijden
Biography
I am the Deputy Head of the School of Business, Management, and Economics, and a Professor of Accounting at the University of Sussex. I hold a Ph.D. in Business Management from Erasmus University Rotterdam. Before my academic career I worked in the consultancy branch of a Big 4 accountancy firm.

My portfolio as Deputy Head of School includes business school accreditation, staff appraisals, probation panels, exam boards, marketing, finance, and IT. At university level I am on the project boards for online distance learning and new student record systems.

My research interests are in accounting and information systems. My publications have appeared in a range of journals including MIS Quarterly, Journal of Business Research, Decision Support Systems, British Accounting Review, and Behavioral Research in Accounting. According to Google Scholar, my work has been cited over 5000 times.
Role
Deputy Head of School of Business, Management, and Economics
Professor of Accounting