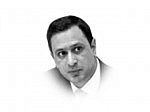 Dr
Ahmad Ghouri
Biography
Dr Ghouri is an expert in international investment and commercial arbitration. As a practicing lawyer in Pakistan, he has extensive experience in commercial law and dispute resolution and regularly advises private and public organisations and government ministries. He teaches commercial law at the University of Sussex covering a wide range of subjects including international investment law, international commercial arbitration, corporate law and governance, and Islamic commercial law.
Dr Ghouri has published a number of leading works on international arbitration and dispute resolution. He is the author of Interaction and Conflict of Treaties in Investment Arbitration (Kluwer 2015) and the Law and Practice of Foreign Arbitration and Enforcement of Foreign Arbitral Awards in Pakistan (Springer 2013). His research papers cover a range of important legal and policy interests including the China-Pakistan Economic Corridor, foreign investment policy; and the negotiation, conclusion and enforcement of treaties. In addition to his primary research interests, Dr Ghouri is committed to raising public awareness of legal issues relating to Pakistan and the South Asian region.
Dr Ghouri is a member of the Commercial Law Reform, UK; Global Advisory Board of the Centre for International Investment and Commercial Arbitration, Pakistan, a senior researcher at the Turku Institute for Advanced Studies, University of Turku, Finland; and a member of the Sustainable Market Actors for Responsible Trade (SMART), University of Oslo, Norway. He has been a faculty member in International Economic Law and Policy at the Harvard Law School's Institute for Global Law and Policy. He is also a project researcher in the Constitutional Hedges of Intellectual Property.
Education
LLD (Commercial Law), University of Turku, Finland (2012)

Doctoral School Law in a Changing World, University of Helsinki, Doctoral Research Award

Finnish Cultural Foundation, International Trade Law Dissertation Work (Wellamo Paasikivi Fund) Research Award

Finnish Centre for International Mobility, Earmarked Research Prize

LLM (International Business Law), University of Manchester (2002)

LLB (Shariah & Law), International Islamic University Islamabad, Pakistan (2000)
Work Experience
Senior Lecturer in Commercial Law, University of Sussex (2017)

Lecturer in Commercial Law, University of Sussex (2014-2017)

Post-Doctoral Researcher & Part-time Lecturer, University of Turku, Finland (2012-2013)

Doctoral Researcher & Part-time Lecturer, University of Turku, Finland (2008-2012)

Lectuer, University of the Punjab (Gujranwala Campus), Pakistan (2005-2008)

Legal Practice (Civil and Commercial Law), Islamabad & Lahore, Pakistan (2002-2005)
Professional Qualifications
Advocate, Lahore High Court, Pakistan
Role
Senior Lecturer in Commercial Law
Community and Business
Contributor:
Stream Co-Teacher for International Economic Law and Regulation:
Institute for Global Law and Policy, Harvard Law School
Network Member:
Sustainable Market Actors for Responsible Trade (SMART), University of Oslo
Project Researcher:
Constitutional Hedges of Intellectual Property
Member Global Board of Advisors:
Centre for International Investment and Commercial Arbitration, Pakistan