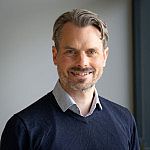 Dr
Edward Guntrip
Biography
Edward Guntrip is a Senior Lecturer in International Law at Sussex Law School (2019-), where he was previously a Lecturer in Law (2014-19). Prior to joining the University of Sussex he was a Lecturer in Commercial Law at the University of East Anglia (2011-14). He completed his undergraduate studies at the University of Western Australia in 2001 graduating with a BSc (Geography) and LLB (Hons). After qualifying as a solicitor in New South Wales and Western Australia, he specialised in commercial litigation with an Australian law firm. In 2005, he completed an LLM in international law at the University of Cambridge before returning to legal practice as a litigation solicitor in London where he acted for both commercial clients and states. After deciding to focus on an academic career, he commenced his PhD in 2008 at Brunel University. In 2009, Edward attended the Public International Law session of the Hague Academy Summer School.
Role
Senior Lecturer in International Law
Deputy Convenor of the LLM courses
Convenor of the LLM in Law
Community and Business
Edward undertakes advisory work for a variety of bodies in his areas of research. He has recently undertaken research for the United Nations Independent Expert on the effects of foreign debt and other related international financial obligations of States on the full enjoyment of all human rights, particularly economic, social and cultural rights. The Independent Expert's report to the United Nations General Assembly on sovereign debt, human rights and investment arbitration is available at http://undocs.org/A/72/153. He also presented his research at the United Nations Forum on Business and Human Rights 2018 on International Investment Agreements and Human Rights. His submission is available at https://www.ohchr.org/EN/Issues/Business/Pages/IIAs.aspx.