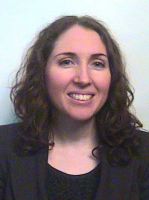 Dr
Aisling O'Sullivan
Biography
Aisling O'Sullivan joined Sussex Law School as a Lecturer in Law in 2014 and teaches International Law on the LLM and LLB degrees. She is a graduate of the National University of Ireland, Galway (PhD in Human Rights Law), the University of Durham (LLM in International Law) and of the University of Limerick (LLB Law with European Studies). She was previously an Irish Research Council project researcher in the Irish Centre for Human Rights, NUI Galway and has held visiting research positions at the Sydney Centre for International Law, University of Sydney and at Trinity College Dublin.
Aisling's research is cross-disciplinary and explores histories in the field of international law, drawing on critiques of "conventional" narratives in the field and on archival research in state and private archives. She has a track record of publications in both international and national peer-reviewed journals and in a monograph entitled Universal Criminal Jurisdiction in International Criminal Law: The Debate and the Battle for Hegemony (Routledge 2017), see http://bit.ly/2kBaN5c. She is currently involved in two collaborative research projects in field of international human rights law – the Ireland v United Kingdom case project and the Diplomacy and Advocacy project - with Prof William A. Schabas, Middlesex University and Dr Roja Fazaeli, Trinity College Dublin respectively.
She regularly disseminates her research at international and national academic conferences, such as at the European Society of International Law, the Society of Legal Scholars, the Socio-Legal Scholars Association, the Royal Irish Academy Annual Conference on International Affairs and Hague Academic Coalition Conference 'The Politics of Justice'. She is the Co-convenor of the International Law Section of the Society of Legal Scholars with Dr Richard Collins, Lecturer in International Law, University College Dublin Law School (2017-2020) and has co-organized the 2018 SLS/BIICL Workshop on Theory in International Law - Return of the "S" Word: Sovereignty in Contemporary International Law and the International Law Section at the SLS Annual Conference 2018, Queen Mary University, in this capacity. She also engages in research consultancy with relevant stakeholders and has been consulted on her archival research by the Irish media (RTE), Northern Irish law firms and the Irish Department of Foreign Affairs.
SSRN: https://papers.ssrn.com/sol3/Results.cfm
Sussex Research Online: http://sro.sussex.ac.uk/
Twitter: @AisOSullivan