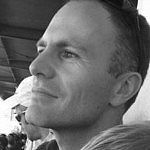 Dr
David Walker
Biography
Dr David Walker is Head of Technology Enhanced Learning at the University of Sussex with responsibility for leading the provision of specialist advice and support to academic Schools in the effective use of technologies to enhance teaching practice and enrich student learning. Dr Walker also provides strategic oversight of the University's online distance learning provision including management of the relationship with the University's online distance learning partner, Pearson.
David is a Principal Fellow of the Higher Education Academy (PFHEA), a Certified Member of the Association for Learning Technology (CMALT), an Editor of the Journal of Perspectives in Applied Academic Practice (JPAAP), a member of the Executive Committee of the UK Staff and Educational Development Association (SEDA) and Co-Chair of the SEDA Conference and Events Committee. David was listed by Jisc among the Top 50 Higher Education influencers on social media.
Dr Walker also holds a number of external positions including Honorary Senior Lecturer in Higher Education at the University of Dundee, External Examiner for the Postgraduate Certificate in Academic Practice at Nottingham Trent University and External Reviewer for the University of the Highlands and Islands AdvanceHE accredited ALPINE Framework.