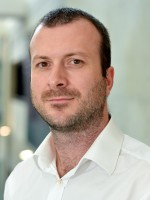 Mr
Matthew Walsh
Role
Matthew Walsh is a Chartered Management Accountant. As a Senior Teaching Fellow at the University of Sussex Business School he convenes and teaches on non-specialist and specialist accounting modules at undergraduate and postgraduate level. He is also the Education and Student Lead for the Accounting & Finance department.
For over 20 years he has worked and continues to work as an accountant in both practice and in industry. His teaching draws significantly on experience gained working with for-profit and not-for-profit organisations large and small, both in Europe and beyond.
Roles
Education & Student Lead: Accounting and Finance Department
Module Convenor: Accounting for Decision Makers, Accounting for Managers, Management Accounting, Law for Accounting.