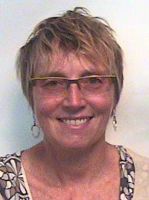 Ms
Dawn Howard
Biography
Dawn joined the business school in 2013 as a Teaching Fellow in the the area of organisational behaviour. Prior to this she worked in a variety of organisations across the public and private sectors both in the UK and overseas. Dawn spent time teaching and training in Austrailia, Hong Kong and China. Dawn has been working and teaching in FE/HE for over 10 years.
Dawn is an experienced people skills trainer and Organisational Development and Learning and Development manager She has developed and delivered training to adults in various business and management related areas. Dawn is currently admissions tutor for the undergraduate courses in the management department.
From September 2015 - August 2018 she was Director of Teaching and Learning for the business school. Dawn is also an external examiner for Robert Gordon University, Aberdeen and an Academic Member of the CIPD.
Her previous roles include HRD manager at American Express and Team Leader for Adult Business and Professional qualifications in the Commercial dept at City College, Brighton.
Dawn has a Masters in HRD and a PGCE in Lifelong Learning.
Role
Senior Teaching Fellow in organisational behaviour and management
University of Sussex Business School
Community and Business
Dawn is an active member of the CIPD