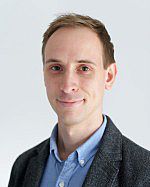 Dr
Liam Berriman
Biography
Liam Berriman is Lecturer in Childhood & Youth Studies, based in the Department of Social Work & Social Care. He is the course leader for the MA Childhood and Youth Studies.
A sociologist by training, Liam completed a BA in History and Sociology and an MA in Social Research, at Goldsmiths, University of London. During his Masters he carried out research on how working class parents negotiate children's internet access. In 2009 he began an ESRC funded doctorate in the Department of Sociology at Goldsmiths that explored how children participate in the design of online games through a multi-sited ethnography.
In 2013 he began working as a Research Assistant on the NCRM qualitative longitudinal study 'Face 2 Face: Tracing the real and the mediated in children's cultural worlds', based at the Centre for Innovation & Research in Childhood and Youth (CIRCY) at the University of Sussex. He then worked as co-investigator and Research Fellow on the AHRC 'Curating Childhoods' study, a collaboration with the Mass Observation Archive to set up a new multimedia 'Everyday Childhoods' archive collection.
In 2015 he was appointed as a Research Lecturer in Digital Humanities & Social Science in the Sussex Humanities Lab, working on collaborative projects around digital culture, archives, computational ethnography, toys and the history of computing. He remains one of the Associates of the Sussex Humanities Lab, supporting the Digital Lives and Memories strand. In 2018 he was appointed Lecturer in Childhood and Youth Studies in the Department of Social Work & Social Care, primarily contributing to the MA Childhood and Youth Studies (MACYS) and BA Childhood and Youth programmes (BACY) and co-leading an elective on the 'Everyday Digital'.
Berriman's current research interests include: (1) Cultures of childhood and youth in a digital age, particularly how children's everyday lives have been transformed by technology since the 1980s. (2) The ethics of children's digital data, particularly how we think the governance, sharing and re-use of children's data in a digital age. (3) Cultures of care in childhood, and particularly how technology re-shapes our undertstandings of children's care. (4) The history and future of childhood studies, looking at how the field has been shaped at different historical moments, and the new directions and possibilities presented by post-colonial/Southern theory approaches.
Liam teaches on the BA Childhood and Youth, the MA Childhood and Youth Studies, and the MA Social Work.
Qualifications
PhD Sociology (Goldsmiths, University of London)
MA Social Research (Goldsmiths)
BA History & Sociology (Goldsmiths)
Teaching Areas
Childhood & Youth Studies
Research methods/Research design
Media Studies & Cultural Sociology
Research Areas
Digital childhood and youth
Inventive methods
Digital and cultural economy
History and future of childhood studies
History of media and computing practices
Time and the everyday
Doctoral supervision
Liam's supervision interests are focused on childhood and youth, particularly in relation to the everyday, material culture, digital culture, economic lives and consumer culture, and digital sociology.
His methodological interests include ethnographic and participatory research approaches, and innovative/digital methods.
Liam currently supervises:
Manuel Cruz Martinez: Exploring the Potential of Video Games to Engage with Deconstructionist History
Jenny Hewitt: Exploring The Power of Children Through Their Words and Worlds: How Young People's Public Constructions Intersect with the Political and Personal
Nesreen Munshi: Using Virtual Reality Games at Kindergarten in Saudi Arabia.
Evelyn Keryova: The Impact of YouTuber Influencers on Children and Young People.
Role
Lecturer in Childhood & Youth Studies