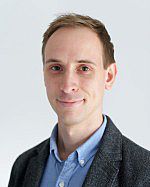 Dr
Liam Berriman
Biography
My main research interest is in children and young people's digital lives, particularly focusing on: everyday digital practices, data and data ethics, gaming and toys, and practices of digital care and self-care. I am a sociologist by training and am presently the co-convenor of the British Sociological Association's Childhood network. I have published on a range of topics on children and young people's digital lives including: children's digital toys cultures, the use of digital methods to research children's everyday lives, and the social and moral landscape of teenage social media. I am associated with two University of Sussex research groups: the Sussex Humanities Lab (SHL) and the Centre for Innovation and Research in Childhood and Youth (CIRCY).
My current research interests include: (1) the data landscapes that surround children's lives, and particularly the ethical systems of governance, sharing and re-use of children's data in a digital age, (2) cultures of digital care in childhood, and particularly how technology re-shapes our understandings of children's care, (3) the history and future of childhood studies, looking at how the field has been historically shaped, and the new directions it is taking through materialist, post-humanist, post-colonial and queer studies approaches.
One of the key projects I have worked on in recent years is the Everyday Childhood project, which took a longitudinal perspective on children's digital lives and experimented with collaborative approaches to data use and sharing. The outputs for this study (1) the open-access Bloomsbury book Researching Everyday Childhoods: Time, Technology and Documentation in a Digital Age (Thomson, Berriman and Bragg 2018), (2) the project website containing multimedia outputs and case studies, (3) the Figshare digital archive of the project's data.
I have worked at the University of Sussex since 2013 and am currently a Lecturer in Childhood and Youth Studies in the Department of Social Work, where I convene the MA Childhood and Youth Studies programme. I was previously a Lecturer in Digital Humanities and Social Science across the Sussex Humanities Lab and Department of Social Work. I lead modules on 'Theorising Childhood and Youth', 'Everyday Digital' and 'Digital Childhoods'.
For potential doctoral students:
My supervision interests are focused on childhood and youth, particularly in relation to digital technology and culture. My methodological interests include ethnographic and participatory research approaches, and innovative/digital methods.
At present, I am particularly interested in supervising any studies on topics relating social media and mental health, digital data, the use of social media by teenagers, the use of digital toys/games in childhood and youth.
I currently supervise:
Manuel Cruz Martinez: Exploring the Potential of Video Games to Engage with Deconstructionist History
Jenny Hewitt: Exploring The Power of Children Through Their Words and Worlds: How Young People's Public Constructions Intersect with the Political and Personal
Nesreen Munshi: Using Virtual Reality Games at Kindergarten in Saudi Arabia.
Evelyn Keryova: The Impact of YouTuber Influencers on Children and Young People.
Role
Lecturer in Childhood & Youth Studies