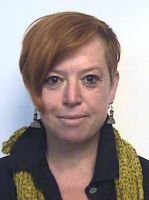 Ms
Tracey Fuller
Biography
Dr Tracey Fuller is a Lecturer in Childhood and Youth in the Education Department and a UKCP registered Child and Adolescent Psychotherapeutic Counsellor. She convenes the Health and Well Being Yr 2, Yr 3 Therapeutic Approaches (2019/20) and Yr2 Research Methods in Childhood and Youth modules on BACY. She taught on the Child and Adolescent Psychotherapeutic Counselling programme at the University of Cambridge between 2007-2015. She has many years of experience of working therapeutically with children including working for the NSPCC. She has contributed chapters to recent books on school counselling and on working therapeutically with young people in care as well co-writing modules for the national BACP/IAPT Healthy Young Minds E-Learning programme. Tracey's first career was as a Key Stage 2 teacher. Her research interests include school counselling, relationships with CYP during safeguarding processes and young people's and professional's decision making.
Tracey's PhD research 'The Trust is the Work' exploring school counselor information sharing and safeguarding won the 2017 CPCAB/ BACP research award. A film about her research can be found at :-CPCAB Counselling Research Award 2017: winner (Links to an external site.)

Role
Lecturer, Childhood and Youth, Department of Education.
Qualifications
2019/20 PhD, University of Sussex

2004 M.Ed in Child and Adolescent Psychotherapeutic Counselling
University of Cambridge, Faculty of Education
1999 Postgraduate Diploma Counselling and Guidance
University of Cambridge Faculty of Education
1988 B. Ed (Hons) -Homerton College, University of Cambridge