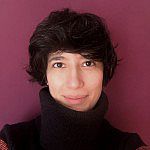 Ms
Maria Silvia D'Avolio
Biography
I obtained my degree in Architecture from the University of Florence in 2011, and I then qualified to practice the profession one year later.
I practiced as an architect in Italy for one year only; during this period I became aware of the great gender disparity in the sector. I then decided to investigate the reasons that lead women to leave architecture, and the characteristics that generated and settled architecture as a deeply gendered profession.
I obtained my MSc in Social Research Methods from the University of Sussex in 2015, and this qualification enabled me to understand the methodologies and the theories that underpin my doctoral study.
Role
Doctoral Researcher in Sociology (Gender Studies)
Qualifications
AFHEA (2017) - Associate Fellow of the Higher Education Academy
MSc in Social Research Methods (2015) - University of Sussex
MA in Architecture (2011) - University of Florence (Italy)
Activities
- I keep a blog about women in architecture, aimed at stimulating reflections about the issue and at collecting everyday experiences of women in this male dominated profession. https://womeninarchitectureblog.wordpress.com/
Facebook: https://www.facebook.com/womeninarch/
Twitter: https://twitter.com/women_in_arch
---
- STEM Ambassador (from 2016) of the UK STEM Ambassadors Programme (STEMNET). http://www.stemnet.org.uk/ambassadors/
---
PAST
- Department of Sociology PRG representative (2015-2017) LPS - University of Sussex.
- Co-organiser (2015-2017) of Ngender, a gender and sexuality post-graduates Research Collective based at the University of Sussex. https://ngender.wordpress.com/
- Member (2015-­2016) and formerly School Manager (2016) of Sussex Robogals, a student ­run organisation that organises workshops for young girls in schools to improve female participation in STEM (Science, Technology, Engineering and Mathematics). http://www.robogals.org/
---
CONFERENCES
- Presenter at the XIX ISA World Congress of Sociology - Power, Violence and Justice: Reflections, Responses and Responsibilities - Session: Varieties of Professionalism: Developing Theory through Comparative Analyses (Toronto, Canada, 15-21 July 2018).
- Invited Panellist – Da standard urbanistici a dotazioni urbane – Le pari opportunità nella città che si rigenera. Convegno organizzato dalla sezione INU Trentino in collaborazione con la Provincia Autonoma di Trento (Rovereto, 19 June 2019).
- Presenter at the 2018 BSA Annual Conference (British Sociological Association) - Identity, Community and Social Solidarity - Work, Employment and Economic Life Stream. (Northumbria University, Newcastle, 10-12 April 2018).
- Invited Panellist -
Individuo, città e urbanistica - pianificare i luoghi tra cultura e identità
. Convegno organizzato dalla Commissione Urbanistica dell'Ordine in collaborazione con la Commissione Pari Opportunità del Comune di Lucca. [
Individual, city and urban planning - Planning spaces between culture and identity.
Conference organised by the Urban Planning Commission of Lucca in collaboration with the Equal Opportunity Committee]. (Lucca, Italy, 14 December 2016).
- Presenter at the 6th STS Italia Conference - Sociotechnical Environments - Session 11: Gendering, learning, and work practices in technologically dense environments. (University of Trento, Italy, 24-26 November 2016).
- Presenter at the 6th Ethnography and Qualitative Research Conference -­ Session 1: Submerged conflicts. Ethnography of the invisible resistances in the quotidian. (University of Bergamo, Italy, 8-­11 June 2016).
- Member of the Organising Committee for the 2016 International NGender Conference and presenter. Liberation, Struggle and Resistance. (University of Sussex, 18 May 2016).