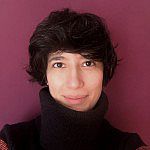 Ms
Maria Silvia D'Avolio
Biography
I obtained my MSc in Social Research Methods from the University of Sussex in 2015.
I obtained my degree in Architecture from the University of Florence (Italy) in 2011, and I then I fully qualified to practice the profession. I practiced as an architect in Italy for one year only; during this period I became aware of the great gender disparity in the sector. I then decided to investigate the reasons that lead women to leave architecture, and the characteristics that generated and settled architecture as a deeply gendered profession.
I am currently concluding my PhD in Sociology at the University of Sussex with my thesis "Architecture as a gendered profession: a comparison between Italy and the UK to understand the material and cultural reasons that reproduce gender disparity" submitted in August 2019.
Role
Doctoral Tutor in Sociology and Criminology
Doctoral Researcher in Sociology (Gender Studies)
Qualifications
AFHEA (2017) - Associate Fellow of the Higher Education Academy
MSc in Social Research Methods (2015) - University of Sussex
MA in Architecture (2011) - University of Florence (Italy)