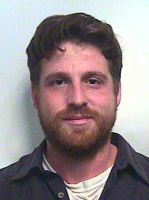 Dr
Samuel Solomon
Post:
Senior Lecturer in Creative and Critical Writing (English)
Other posts:
Lecturer In Creative And Critical Writing (Centre for Creative and Critical Thought)
Location:
ARTS B Room 270
Email:
Samuel.Solomon@sussex.ac.uk

Telephone numbers
Internal:
7340
UK:
01273 877340
International:
+44 1273 877340

Research expertise:
download vCarddownload vCard to your mobile
Biography
I received my Ph.D. in Comparative Literature from the University of Southern California (2012) and taught subsequently at Occidental College, both in Los Angeles, before coming to Sussex in Autumn 2013.
My work is broadly in twentieth century and contemporary literature (poetry and cross-genre writing especially) as it relates to radical social movements.
My first critical monograph, Lyric Pedagogy and Marxist-Feminism: Social Reproduction and the Institutions of Poetry (Bloomsbury, January 2019), argues that social reproduction—the processes by which human life, economic relationships, and social structures are maintained and renewed—is the concept needed to understand the contradictory roles that poetry has played in postwar Britain. The book charts Marxist and feminist poetic responses to overall disinvestment in social reproduction, including literary education, in the late twentieth century. I argue that the decline of poetry's social purchase has, in fact, opened contemporary writing up to fresh explorations of social need. My aim throughout is to generate an account of contemporary poetic practice that takes off from the problem of social reproduction as it is differently engaged by radical organizations and institutions of higher education.
My next large critical research project is on the relations between typesetting/printing labour and English-language LGBTQ+ literary production in the late twentieth century. An article from this project, focusing on the writing of Marxist-feminist organizer, typesetter, and poet Karen Brodine, was published in GLQ.
With Dr. Natalia Cecire, I am also at work on a project on the "mycological turn." 🍄🍄🍄
I am a poet and translator and am the author of Special Subcommittee (Commune Editions, 2017) and co-translator with Faith Jones and Jennifer Kronovet of The Acrobat: Selected Poems of Celia Dropkin (Tebot Bach, 2014).
My teaching interests include: contemporary poetics, creative writing, feminism, Marxism, cross-genre and documentary writing, queer studies, critical university studies, Yiddish literature and culture, literary translation, aesthetics and politics.
I am especially interested in working with postgraduate students researching modern and contemporary poetry and cross-genre writing (practice-based and otherwise), Marxism and feminist theory, materialist accounts of sexuality, and the relations between universities and literary/critical practice.
ROLES
In addition to my role as Senior Lecturer in English, I currently serve as Co-Director, with Dr. Rachel O'Connell, of the Centre for the Study of Sexual Dissidence.
I am a member of University and College Union and am UCU Rep for the School of English alongside Dr. Arabella Stanger.
I am a founding member of the Race and Poetry and Poetics in the UK research group.
Along with Natalia Cecire, Joe Luna, and Keston Sutherland, I organize the annual Sussex Poetry Festival.
I am a member of the Critical University Studies ECR Network led by Dr. Alison Wood.