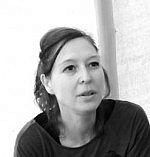 Ms
Rosalchen Whitecross
Biography
I am a doctoral research student in the School of Law, Politics and Sociology.
My research is interdisciplinary with the focus on creative writing workshops with women in prison. I am interested in storytelling and writing - how this can explore the lived experiences of female offenders and provide a counter-narrative to the master narratives and cultural constructions of punishment. This research is funded by the CHASE DTP (Consortium for the Humanities and the Arts South-East England).
Prior to commencing my PhD research, I was part of a research team working on youth justice programmes in Cape Town, South Africa. Following the completion of this project, I worked as an Editor in legal publishing and the charity sector, both in South Africa and the UK.
Role
Doctoral Research Student (Sociology)
Doctoral Tutor (Sociology)
Community and Business
In the summer of 2018, I worked with women in custody in HMP Downview and HMP East Sutton Park who participated in a 10-week creative writing and reading together programme. We explored their lived experiences through writing stories and reading two novels together. They showed such generosity of spirit in sharing their words, which will be published in an Anthology in due course.
Qualifications
* Currently - PhD candidate in Sociology (University of Sussex, UK)
* 2019 - AFHEA (Associate Fellow of the Higher Education Academy) (Distinction)
* 2017 - MSc Social Research Methods (University of Sussex, UK) (Distinction)
* 2012 - MA Creative Writing (Novels) (City, University of London, UK)
* 1999 - Admitted as Advocate of the High Court of South Africa
* 1997 - LLB (University of Cape Town, South Africa)
* 1994 - BJuris (North-West University, South Africa)