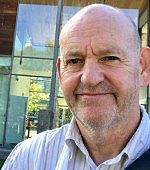 Mr
Martin Brown
Biography
I am a former Geography teacher who came away from the chalk face in 2006. Since that time I have had a few different roles: working as an educational adviser for a PPP/Quango in Scotland, as an adviser to the GTCS and after that as an adviser in the UK Parliament working for Labour Party MPs and cross-party groups. In 2015 I returned to full time education and gained an MA in Corruption and Governance studies at Sussex University- this rekindled my interest in studying for a PhD.
Role
PhD student
Qualifications
MA Corruption and Governance, Sussex University
MSc Ed, University of Edinburgh
PGCE (Sec) Geography and History, Northern College
MA Geographical Studies, University of St Andrews
Activities
A volunteer with 'Private School Policy Reform' (PSPR) a think tank.
Also see Twitter @abolisheton