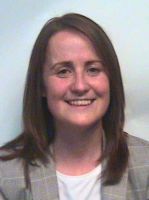 Dr
Jenny Paterson
Biography
BSc in Psychology, Berry College, Georgia, US (2002)
MA in Social Psychology, University of Hawaii at Manoa, Hawaii, US (2006)
Ph.D. in Social Psychology, University of Leeds, Leeds, UK (2012)
Academic Appointments
2012-2013: Research Fellow in Social Psychology, University of Leeds
2010-2011: Seminar Leader in Research Methods and Statistics, University of Leeds
2006-2008: Graduate Teaching Assistant in Social Psychology, University of Hawaii at Manoa
Role
Post: Research Fellow in Social Psychology and Criminology.
Funded by a grant from the Leverhulme Trust awarded to Prof. Rupert Brown (Psychology) and Dr. Mark Walters (Law).
Community and Business
Jenny is interested in working with organisations who aim to reduce prejudice and discrimination and promote social inclusion and cohesion.