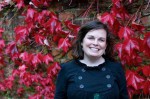 Dr
Anne-Marie Angelo
Post:
Lecturer In American History (History, American Studies)
Location:
ARTS A A153
Email:
A.Angelo@sussex.ac.uk

Telephone numbers
Internal:
7036
UK:
01273 877036
International:
+44 1273 877036

Research expertise:

African American history

,

African diasporas

,

American History

,

Archives

,

black British history

,

Black Power

,

Cultural History

,

history and theory

,

history of creativity

,

Memory

,

Middle East and North Africa

,

Migration

,

Photography History, Theory and Practice

,

Post-Colonial Studies

,

race and ethnicity in global perspective

,

Television History, Theory and Criticism

,

Transnational history

download vCarddownload vCard to your mobile
Biography
Originally from Virginia, I am a cultural historian of the 20th and 21st century United States in transnational perspective. I completed my PhD in History at Duke University in North Carolina and my BA in American Studies at the University of Virginia. At Duke I studied the interactions between the US civil rights movement and racial formations outside the United States under the supervision of Bill Chafe. I completed examinations in modern US history; US intellectual and cultural history; global history; and race and visual culture, and obtained a secondary specialism in Middle East Studies.
My book, forthcoming with the University of North Carolina Press, is entitled Global Freedom Struggle: The Black Panthers of Israel, the United Kingdom, and the United States. In the manuscript, I examine the Black Panther movements of Israel and the United Kingdom in order to understand how Black Power was transformed from an African-American movement to a global black freedom struggle. This study draws upon a wide range of sources--including oral histories that I conducted, oral histories conducted by others, photographs, personal mansucripts, and police files--in order to center the role that people of color outside the United States played in confronting American and British imperialisms from the grassroots. In this short video, I discuss my research.
From 2008 to 2011, I held US Department of Education Foreign Language and Area Studies (FLAS) fellowships in Arabic and Middle East Studies. As part of these fellowships, I lived in Cairo, Egypt from 2009 to 2011, including during the January 25 Revolution.
In 2012, the Graduate School at Duke University awarded me the Dean's Award for Excellence in Mentoring. This award was the result of my teaching and my work with DukeEngage, a summer civic engagement programme for undergraduates. I worked for the DukeEngage programme for four years, guiding undergraduate students through their volunteer experiences in Cairo, Egypt; Belfast, Northern Ireland; and Cape Town, South Africa.
I joined the University of Sussex as a Lecturer of the US in International History in September 2013. In 2015, I received the University of Sussex's Award for Outstanding or Innovative Undergraduate Teaching.
I welcome enquiries from prospective postgraduate students in 20th century black British history, the history of photography, cultural history, transnational US history, human rights, transitional justice, the global black freedom struggle, history and theory, and US-Middle East relations.
Role
Lecturer in American History
Community and Business
I have experience in factual and fiction film and television, and I welcome enquiries for historical screenwriting and consultant work in these areas. I have appeared live on BBC television news and on the History Channel. In addition, I previously worked in comedy television for The Colbert Report on US network Comedy Central.
I also serve on the Editorial Board for the database Women and Social Movements.