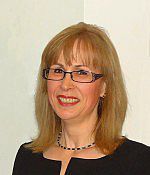 Prof
Katie Bailey
Biography
Katie (nee Truss) joined Sussex University in November 2013 as Professor of Management. Previously, she held several roles at the University of Kent, including Head of Kent Business School at Medway, and Head of the People, Management and Organisation subject group. Prior to that she was founder and Director of the Centre for Research in Employment, Skills and Society and Head of the Leadership, HRM and Organisation subject group at Kingston Business School. She has a PhD from London Business School.
She is lead author of the textbook 'Strategic Human Resource Management' (OUP, 2012) and lead editor of 'Employee Engagement in Theory and Practice' (Routledge, 2014). She is a member of the Editorial Advisory Board of Work, Employment and Society, an Associate Editor of Human Resource Management Journal, and a member of the Editorial Boards of Employee Relations and the Irish Journal of Management.
Katie has raised over £900,000 in research funding from the Economic and Social Research Council, National Institute for Health Research, Chartered Institute of Personnel and Development, and industry. Her current research focuses on meaningful work and purposeful leadership, and she has also led significant projects on employee engagement and strategic HRM.
Katie has held a number of external roles including: Chief External Examiner for the Global Executive MBA Programme at London Business School; Trustee and Non-Executive Director, IPA; Honorary Fellow, IES. She is a Fellow of the Academy of Social Sciences, an Academic Fellow of the CIPD, a Fellow of the Royal Society of Arts, and a Fellow of the Higher Education Academy. She is also an Associate Member of the Assocation for Coaching she is entered in the register of qualifications in test use (A and B) of the British Psychological Society.
Role
Professor of Management
Community and Business
Katie has been Trustee and Non-Executive Director of the Involvement and Participation Association and was also co-Chair of the Steering Committee of the 'Guru Group' convened to support the Engage for Success movement. She is a Visiting Professor at the University of Kent and an Honorary Fellow at the Institute for Employment Studies. Currently, she is a member of the CIPD's Research Ethics Committee.
She has been a regular judge for the Institute of Customer Service Employee Engagement awards, and has been invited to present at or chair numerous practitioner events, workshops and conferences, including those organised by the Chartered Institute of Personnel and Development national and regional groups, the Public Sector People Managers' Association, Inside Government, NHS Employers, the Association of Commonwealth Universities, Institute for Employment Studies, Leadership Foundation for Higher Education, University and Colleges Employers' Association, the annual Meaning conference, ICT Comms, the Institute of Customer Service, Inside Government, PPMA, the European Commission and the European Parliament. She has presented to the client groups of Atos Consulting, Jelf, InfoHRM and Grass Roots, as well as to organisations such as Pfizer, the Engineering Employes' Federation and Kent Connects.
She has been invited to discuss her research on numerous occasions by the media, including interviews with Radio 5 Live and local radio stations. Her research has been reported in papers and journals including The Times, The Telegraph, The Mirror, The Times Higher, the Financial Times, the Sun, and a wide range of specialist publications and websites including Engage for Success, OS, Executary, Training Journal, People Management, Work, NHS Employers website and HR Zone.
Katie was founder and Director of the Employee Engagement Consortium of public and private sector organisations, and has advised a wide range of organisations on their employee engagement and HR strategies. She is trained and works as a coach.