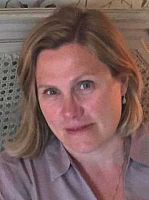 Ms
Claire Durrant
Biography
Claire worked in research for many years, mostly for large, highly regarded research agencies, on projects for a wide variety of clients, including government departments, universities, the media and voluntary organisations. Between 2012 and 2014 she worked as a freelance social research consultant. She returned to education in 2013 to study for a Masters in Childhood and Youth Studies at the University of Sussex, achieving a Distinction and receiving the Barrie Thorne prize for best overall academic achievement. She was successful in gaining ESRC funding for a 1+3 PhD and has recently completed a Masters in Social Research Methods. Between April 2016 and 2017 she worked as a Research Fellow in the Department of Social Work and Social Care; her role was to support the development and implementation of an impact strategy for the 'See Me Hear Me' Pilot and Evaluation.
Role
Claire Durrant is a third year PhD student in the School of Education and Social Work. Her Economic and Social Research Council (ESRC) funded research is about the identity construction and emotional well-being of young people experiencing severe dyslexic difficulties.
Qualifications
| | |
| --- | --- |
| 2017-2020 | PhD Social Work, University of Sussex |
| 2016-2017 | MSc Social Research Methods, University of Sussex |
| 2013-2015 | MA Childhood and Youth Studies, University of Sussex |
| 1980-1984 | BA Business Studies, University of Westminster |
Activities
Claire wrote an article about her Masters' research for the British Dyslexia Association's professional pages of their magazine 'Dyslexia Contact':
Durrant, C. (2017) 'The emotional health and well-being of severely dyslexic children in mainstream school and the role of teachers in supporting them', Dyslexia Contact, 36(3), pp. 33-36.