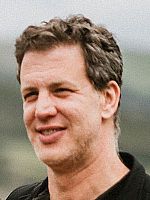 Prof
Amir Paz-Fuchs
Biography
Following his LL.B. at the Hebrew University School of the Law (magna cum laude), Amir finished his D.Phil at Oxford University. He then returned to Israel where he taught courses in labour and employment law, jurisprudence, social rights and social justice, and legal aspects of privatisation. In addition, he continued to lead two research programmes: The Social Contract Revisited and the Modern Welfare State at Wolfson College, Oxford; and the "The Limits of Privatization", at the Van Leer Institute in Jerusalem. Amir also served on the board of several human rights and social justice NGOs.
Role
Senior Lecturer in Employment Law
Community and Business
As Director of Sussex Clinical Legal Education (SCLE), Amir set up links with members of the legal profession who provide guidance and supervision to students in the seven clinics and projects: Employment Law, Family Law, Housing and Welfare, Citizens Advice, Criminal Law and Migration and Asylum Law. In addition, as part of the same initiative, SCLE established strong links with Citizens Advice branches across Central and South Sussex, and in Brighton. Students act as gateway advisors within the branch, and Amir personally took on the role of Employment Specialist at Citizens Advice.
Prior to his arrival to Sussex, Amir served as Programme Director for the Foundation for Law, Justice and Society, a research institution affiliated with the Centre for Socio-Legal Studies at the University of Oxford and then as Convener for of the Law, Justice and Society Research Cluster at Wolfson College, Oxford. In both these roles Amir organised lectures, workshops and conferences towards encouraging interdisciplinary collaboration, and wrote reports on the proceedings. The reports were circulated to MPs and civil servants, and received very positive reviews.
As Academic Co-Director of The Limits of Privatisation and the Responsibility of the State, a research project based at the Israeli Van Leer Institute, Amir coordinated a research project that involves over 20 scholars from different disciplines. Founded in 2007, the project has been awarded over £300,000 in grants to date.
Finally, Amir set up LaPSe of Reason, the blog for the School of Law, Politics and Sociology. The blog allows members of staff, as well as students, to post blogs on issues of interest, publicise their research and comment on events of the day.