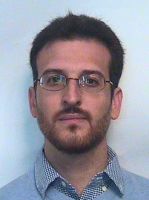 Dr
Alexander Antonarakis
Biography
2001-2004: University of Bristol; B.Sc., Geographical Sciences.

2004-2008: Cambridge University; PhD , Department of Geography (Hydrology and Remote Sensing Branch), under advisors Pr. Keith Richards and Dr. James Brasington.

2008 – 2013: Harvard University; Postoctoral Research at the Department of Organismic and Evolutionary Biology, headed by Pr. Paul Moorcroft.

2013 - present: Sussex University: Lecturer in Global Change Ecology.