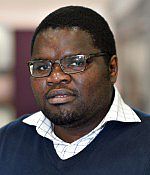 Mr
Lazarus Tapuwa Mabvira
Biography
Lazarus graduated from the University of Surrey with a First Class BSc (Hons) Degree in Accounting & Finance before proceeding to obtain an MSc in Banking & Finance (with Distinction) from the University of Sussex, courtesy of the Chancellor's Masters Scholarship. He is currently reading for a PhD in Finance at the University of Sussex and his research is focused on the interplay between banking competition, prudential regulation and financial stability in the build-up to, during and after the Global Financial Crisis of 2007-08. Lazarus also has a keen interest in how Accounting Misstatements/Violations/Misreporting, Earnings Management and Fraud impacts financial stability from a purely banking sector perspective.
Role
As a PhD Researcher in Finance and an Associate Tutor, Lazarus serves as a tutor for Bank Risk Management (757N1), Accounting for Decision Makers (733N1) and Accounting for Decision Makers in Management & Finance MSc modules. He was the Student Representative for Business & Management Doctoral students for 2014-15 and also for 2015-16.
Community and Business
Prior to his PhD, Lazarus worked in roles as a Credit Risk Analyst, Portfolio Administrator and Divisional Accountant in the financial services sector. He currently advises and consults for an AIMS Accountants accredited practice on cashflow, accounting and tax issues on an active and ongoing basis. Lazarus is an Associate member of the Institute of Bankers of Zimbabwe and is also taking professional examinations with the Chartered Institute of Management Accountants (CIMA) at the Management Level.