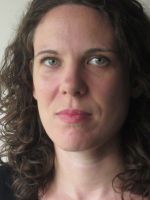 Ms
Gemma Victoria Houldey
Biography
I am currently writing my doctoral thesis, which explores how identity shapes the way aid workers understand and manage stress. It is based on a year of ethnographic field research in Kenya.
I have been working in the aid and development sector since 2002, for national and international NGOs in Kenya, Uganda and Palestine, among others.
My doctoral research is inspired by this experience, and an interest in understanding the different ways that national and international aid agency staff experience and make sense of emotional challenges related to their work. My thesis investigates the role of aid agency structures and policies in shaping the behaviour of aid workers and how race and gender intersect in the treatment of staff in the sector.
Role
Phd candidate, Development Studies
Qualifications
PhD International Development (University of Sussex)
MA Human Rights Law (SOAS)
BA Politics (University of Sheffield)
Activities
Online articles for the Conversation:
Why a commonly held idea of what aid workers are like fails to tell the full story
Life on humanitarian compounds is removed from reality - this can fueld the misconduct of aid workers