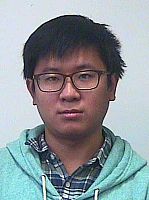 Mr
Xuran Ma
Biography
Currently, I am a first-year D.Phil. student in Social and Political Thought, and under the supervision of Dr.Darrow Schecter.
My research is mainly focusing on the conception of the public sphere in contemporary China and trying to testify the universal value of Habermas' work through the context of China. Also, I keep a great interest in the field of Frankfurt School's critical theory, legitimacy issues, and the contemporary China social history.
I was honoured B.Sc. in Finance at 2011, M.A. in Social and Political Thought at 2014, and M.A. in Chinese History in 2015.
The title of my doctoral thesis is 'Theorising the Public Sphere in a Contemporary China Village: A Study of Daily Life and Funeral Ceremonies in Xuhecheng', which is following my main research interest to testify the Habermas' theory in contemporary China.
Role
Doctoral researcher
Qualifications
Ph.D. Candidate in Social and Political Thought, Sussex, Current
MA in History, Shanghai, 2011-2015
MA in Social and Political Thought, Sussex, 2013-2014
BSc in Finance, Xiamen, 2007-2011