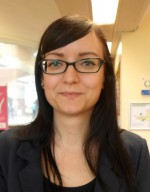 Dr
Eleanor Miles
Biography
I studied at the University of Manchester and worked as a postdoctoral researcher at the University of Sheffield before joining Sussex as a lecturer in 2013.
My core research interest is self-regulation, and how it affects emotional, physical and social functioning. This interest has led me to explore various lines of research across cognitive, social, and health psychology.
I currently lead a workstream of the ESRC-NIHR funded DETERMIND project (2019-2024) which aims to find out more about the impact of emotion regulation on decision making and quality of life for people with dementia and their carers.
Role
Senior Lecturer in Psychology (since 2018)
Director of Research and Admissions for Psychology (since 2019)
I convene the final-year undergraduate module Self-Regulation: The Science of Achieving Your Goals, teach core undergraduate content in Social Psychology, and supervise student research at undergraduate, MSc and PhD level.