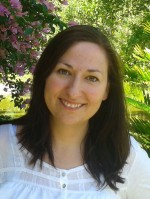 Dr
Anett Kiss
Biography
I graduated in biology at the University of Szeged, Hungary in 2003. In 2004 I received an EMBO short-term fellowhip to work at the Johannes Gutenberg University of Mainz, Germany; followed by my PhD studies at the University of Sheffield where I was a Marie Curie Early Stage Researcher for 3 years.
From 2008 until 2011 I carried out post-doctoral research at the Umea Plant Science Centre, Umea, Sweden with the support of a Marie Curie European Reintegration Grant and a Carl Tryggers post-doctoral fellowship. Between 2010-2011 I also worked as a Marie Curie grant advisor in the Grants Office of Umea University.
In 2011 I moved back to the UK and worked at the University of Warwick in the role of Research Funding Officer until March 2013 when I joined Sussex as a Research Development Officer.
I am currently also a board member of the recently established Marie Curie Alumni Association.