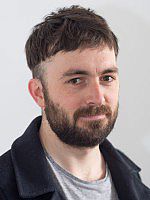 Mr
David Davies
Biography
David completed his LLB (2005) and LLM (2007) at the University of Essex. David joined Sussex in 2013 and completed his PhD in 2018. His thesis is a socio-legal exploration on how to combat the use of gender stereotypes in advertising.
Prior to joining school, he worked as a in-house Goverment lawyer specialising in employment law and taught EU law at the University of Essex.
Role
Teaching Fellow in Sociology
Community and Business
David is the Widening Participation Convenor for criminology and is involved in the development and delivery of a range of pre-university programmes.
In 2019, along with LPS colleague Marias D'Avolio, David ran a pilot programme looking at first generation scholar girls accessing elite profession of architecture and law. The project was funded by the LPS Community and Public Engagement Fund. The project works alongside local schools to arrange visits to local firms to gain insight and experience of the two professions.
Qualifications
Associate Fellow of the Higher Education Academy (UK), 2018
PhD. (University of Sussex) 'Regulating gender stereotypes in advertising: a socio-legal analysis' (2019).
LLM in European Union Law, University of Essex, (2007).
LLB Law Degree, University Of Essex, (2005).
Activities
CONFERENCES AND WORKSHOPS
- Presenter, Gender and Education Association: About face: Identities, In/visibilities, Inequalities, and Intersections in education Paper: 'Working Class Girls Accessing 'Elite' Professions'(University of Portsmouth 23-26 June 2019)
- Presenter, XIX ISA World Congress of Sociology - Power, Violence and Justice: Socio-Legal Session - Session: 'Sex Sells: Regulating Gender Stereotypes in the Age of the Algorithm' (Toronto, Canada, 15-21 July 2018).
Organiser: 'Towards Gender Equality: Clashes in Law Conference' (with Gizem Guney and David Davies), School of Law, Politics and Sociology, University of Sussex, (20 June 2018). [sponsored by Sussex Doctoral School Researcher-Led Initiative Fund]
- Presenter, Communicative Democracy. Protecting, promoting and developing free speech in the digital era: 'Future Regulation of Gender Stereotypes in Advertising in the UK' (University of Gothenburg 3 October 2015)
- Presenter, Blurring the Lines: Market-Driven and Democracy-Driven Freedom of Expression 'Regulating Gender Stereotypes in Advertising: SRO or Legislation?' (University of Gothenburg 28–30 September 2015)
- Co-organiser of the first 'Ngender' Conference (13 May 2014) Sussex Centre for Cultural Studies (a gender and sexuality post-graduates research collective based at the University of Sussex. https://ngender.wordpress.com/
- Workshop: Gender, Policy and Methodology: 'Talking Heads: Teen and Pre-Teen Participants in Researcher Led Focus Groups in the UK.' (University of Warwick 5 March 2014)
VISITING LECTURER
- Visiting Researcher and Lecturer, University of Gothenburg, Sweden (April 2015) [Sponsored by Erasmus +programme grant]
- Visiting Lecturer at Onati and Workshop : Gender Stereotypes in advertising in Spain (January 2015). [Workshop sponsored by the Sussex Doctoral Fund]