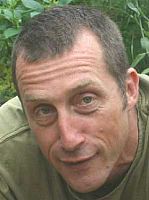 Mr
Steve Huckle
Biography
Steve has many years experience in IT, having been a UNIX System Administrator, an Audio Programmer in Games, a freelance Programmer, and a Web Developer.
Role
Steve joined Sussex in February 2016 as a Ph.D. Research Student in the School of Engineering and Informatics.
Qualifications
Steve has an MSc in Music Technology, obtained from City University in 2004, as well as an MSc in Architecture, Advanced Environmental and Energy Studies, which he received in 2014 at the Centre for Alternative Technology. Steve's BSc from North London University (now London Metropolitan) was in Computer Science, which he received in 1998.