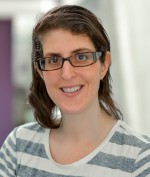 Dr
Michelle Luke
Biography
Education
2003: PhD Social Psychology (Cardiff University)
1998: BA Psychology (University of California at Berkeley)
Current Employment
October 2012-Present: Reader in Organisational Behaviour (School of Business, Management and Economics, University of Sussex)
Previous Employment
2009-2012: Lecturer in Organisational Behaviour (Southampton Management School, University of Southampton)
2002-2009: Research/Teaching Fellow (School of Psychology, University of Southampton)
Research Interests
I am a social and organisational psychologist. My research largely focuses on issues of self and identity both inside and outside the workplace. My research has been presented at several national and international conferences. In addition, some of my research on close relationships has been publicised in the media, namely Scientific American Mind, in the summer of 2012.
Role
Management PhD Convenor
I review all the Management PhD applications and convene the PhD in Business and Management programme.
Module Convenor
Academic Writing, Research Design and Methods (778N1)