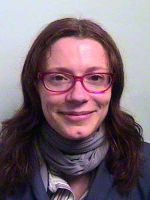 Dr
Lizzie Seal
Biography
Lizzie teaches Criminology in the School of Law, Politics and Sociology. She has research interests in capital punishment, historical criminology, cultural criminology and gender representations of violent women. She has published three books: Women, Murder and Femininity: Gender Representations of Women who Kill (2010, Palgrave); Transgressive Imaginations: Crime, Deviance and Culture (with Maggie O'Neill, 2012, Palgrave); and Capital Punishment in Twentieth-Century Britain: Audience, Justice, Memory (2014, Routledge).
Along with two other researchers at Sussex and in conjunction with the Mass Observation Archive, she conducted a short project on using archival materials in creative writing workshops with prisoners: https://www.artsincriminaljustice.org.uk/sites/default/files/SussexUniCaseStudy.pdf
Lizzie welcomes potential PhD students, especially those interested in researching perceptions of femininity and crime/transgression, history and crime, cultural criminology and capital punishment.
Role
Reader in Criminology