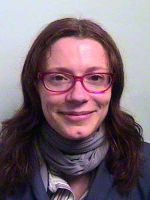 Dr
Lizzie Seal
Biography
Lizzie is Reader in Criminology. She is principal investigator for the Leverhulme funded project Race, Racialisation and the Death Penalty in England and Wales, 1900-1965 (RPG-2016-352). This examines all cases of BME individuals sentenced to death in the twentieth century. See the project website:
https://raceanddeathpenalty.wordpress.com
Follow us on Twitter: @RaceandPenalty
She is the author of three books:
Women, Murder and Femininity: Gender Representations of Women who Kill (2010, Palgrave)
Transgressive Imaginations: Crime, Deviance and Culture (with Maggie O'Neill, 2012, Palgrave)
Capital Punishment in Twentieth-Century Britain: Audience, Justice, Memory (2014, Routledge)
Lizzie has recently published articles in Qualitative Research; Women's History Review; The Howard Journal; Crime, History and Societies; and Crime, Media, Culture. See 'Selected Publications' on the lefthand side for full details.
Lizzie welcomes applications from potential PhD students, especially those interested in researching gender, crime and punishment; crime history; cultural criminology; and capital punishment.
Follow Lizzie on Twitter: @lizzieseal
Role
Reader in Criminology