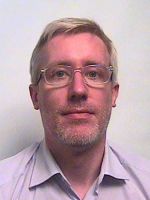 Prof
Benjamin-Immanuel Hoff
Biography
Benjamin-Immanuel Hoff graduated from the Humboldt-University of Berlin in 2002 and complete his PhD at the HU-Berlin as well.
He was Member of the Parliament of the German Land Berlin from 1995 to 2006. After the national election in 2005 he worked as Head of Department for federal affairs in the parliamentarian group of the Left Party in the German Bundestag. After the state-election in Berlin 2006 he moved to the Berlin Government as State Secretary for Health, Environment and Consumer Protection.
Since 2010 he hold a Honorary professorship at the Alice-Salomon University of applied science Berlin.
Following the political activities he changed to the strategy consulting firm MehrWertConsult as CEO in 2012. He than moved to the LPS in Sussex in Summer/Autumn 2012 and worked as Rector of the BEST-Sabel Business School Berlin in 2013. He is now the CEO from MehrWertConsult and political adviser in election campaigns.
If Benjamin is not playing with his two sons and not in Berlin then he is likely eigther to meeting the colleagues in Sussex and reading in the phantastic Sussex-Library. He occasionally tweets on @BenjaminHoff
CAREER
2013- CEO MehrWertConsult
2013- Visiting Practitioner Fellow, Sussex Center for the Study of Corruption (SCSC)
2012-2013 Rector, BEST-Sabel Business School Berlin
2006-2011 State Secretary, Senate Department for Health, Environment and Consumer Protection Berlin
2005-2006 Head, Department of federal affairs, German Bundestag
2002-2006 PhD, Humboldt-University Berlin
1995-2006 Member of Parliament, Chamber of Deputies of the German Land Berlin
1995-2001 Study of Social Science, Humboldt-University Berlin