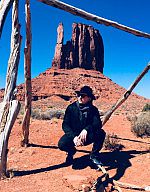 Dr
Tom Wright
Post:
Senior Lecturer in English (English, Sussex Centre for American Studies, American Studies)
Other posts:
Director of Admissions and Recruitment (English)
Location:
ARTS B B340
Email:
Tom.Wright@sussex.ac.uk

Telephone numbers
Internal:
2649
UK:
01273 872649
International:
+44 1273 872649

Research expertise:
download vCarddownload vCard to your mobile
Role
I am a specialist in nineteenth century American and British writing and culture. My research focuses on cultures of oratory and performance, and their role in shaping ideas about national and civic identity, media history, and the development of modern academic disciplines.
I have published two books on the cultural history of public speaking. Lecturing the Atlantic: Speech, Print and an Anglo-American Commons 1830-70 (Oxford University Press, 2017) focuses on the public lecture as a dynamic medium of transatlantic nineteenth-century culture. The Cosmopolitan Lyceum: Lecture Culture and the Globe in Nineteenth-Century America (University of Massachusetts Press, 2013) is an edited collection of essays approaching lecture culture from multiple disciplinary perspectives. I have also published essays on Thomas Carlyle, Bayard Taylor, Herman Melville, Edgar Allan Poe, the painter Richard Caton Woodville, and on the teaching of oratory. You can read the full range of my research here.
In 2018 I have two books forthcoming: i) Transatlantic Rhetoric 1776-1914, a critical anthology of key British, American, Haitian and Irish speeches intended for classroom use (under contract for Edinburgh University Press). ii) A volume on Orality for the New Critical Idiom textbook series, surveying the history of spoken word as literature. (under contract for Routledge)
Current Projects
- 'The Birth of Charisma': a project tracing the development of a conceptual language for mass audience psychology in long nineteenth century political theory, novels, science writing and 'primitive' ethnography.
- 'Speaking Citizens': a collaborative interdisciplinary project bringing together classicists, historians and educational psychologists to promote the teaching of speaking and listening in UK schools, by offering a critical history of speech and citizenship in Britain and America from 1850-Present.
Biography
I completed my PhD at Cambridge, and undertook further graduate work at Harvard as recipient of a Kennedy Scholarship. My teaching career began with lectureships at Oxford and UEA and a postdoctoral fellowship at Edinburgh, before coming to Sussex in 2012. In the US, I have been awarded a Fulbright Fellowship for study in Chicago and been a research fellow at the Boston Athenaeum. I am a regular contributor to the Times Literary Supplement, and a co-founder of the British Association for Nineteenth-Century Americanists (BrANCA), which organises regular research activities, reading groups, and a biennial conference. I was elected a Fellow of the Royal Historical Society in 2017.