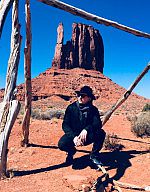 Dr
Tom F. Wright
Role
I am a cultural historian of nineteenth-century America and Britain. My research focuses on the role that rhetoric and oral communication play in society, the media, and in the history of ideas.
I have published three books that have aimed to change the way we think about speechmaking in the long nineteenth century. Transatlantic Rhetoric: Speeches from American Independence to the Suffragettes (Edinburgh University Press, 2020) is an anthology of pivotal historical speeches, both well known and previously unpublished, with a series of extensive critical essays. Lecturing the Atlantic: Speech, Print and an Anglo-American Commons (Oxford University Press, 2017) reinterprets the phenomenon of the Victorian popular lecture circuit as a dynamic medium of transatlantic culture. The Cosmopolitan Lyceum: Lecture Culture and the Globe in Nineteenth-Century America (University of Massachusetts Press, 2013) is an edited collection bringing together scholars from multiple disciplines to offer new perspectives on lecture culture. You can read the full range of my other articles and book chapters here.
Speaking Citizens AHRC Project
During 2020-2023 I am the Principal Investigator on 'Speaking Citizens: The Politics of Speech Education 1850-Present', a project funded through a major Arts and Humanities Research Council grant (£750,000). I will be leading a team of four researchers at Oxford, Leeds and Sussex across the disciplines of Political Communication, History and Classics, working with the English Speaking Union and Voice 21 to shape debates about citizenship and advocate for U.K. school curriculum reform.
Other Research Projects
'Primitive Charisma': a book tracing the development of conceptual languages for non-rational audience control in nineteenth century political theory, fiction, science writing and 'primitive' ethnography.
In 2019 I convened the British Association for American Studies's annual conference, bringing over 250 scholars from around the world to Sussex in the largest research event in the field.
Biography
I completed my PhD at Cambridge, and undertook further graduate work at Harvard as recipient of a Kennedy Scholarship. My teaching career began with lectureships at Oxford and UEA, before joining Sussex in 2012. I have been awarded research grants by the Arts and Humanities Research Council, the Fulbright Commision, the Modern Humanities Research Association and the US Embassy, and have been a visiting fellow at Northwestern University, the Newberry Library in Chicago, the Boston Athanaeum, and the Institute for Advanced Studies in Edinburgh. I am co-founder of the British Association for Nineteenth-Century Americanists, serve on the executive committee of the British Association for American Studies, and am an elected Fellow of the Royal Historical Society.