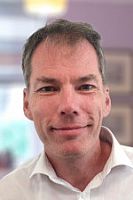 Prof
Donald Mcgillivray
Biography
I am a Professor of Environmental Law at Sussex Law School.
My background is in law (LLB) and socio-legal studies (MA). I have over 25 years experience teaching and researching environmental law at the University of Kent and at Birkbeck, University of London before joining Sussex in 2013.
I am a co-author of Bell, McGillivray, Pedersen, Lees and Stokes, Environmental Law (9th ed OUP 2017). My most recent publication is a chapter on case study research methods in Andreas Philippopoulos-Mihalopoulos and Victoria Brooks (eds) Research Methods in Environmental Law: A Handbook (2017).
I am Head of Sussex Law School, having been Deputy Head (2015-2019) with particular responsibilities for teaching and learning. I was previously Director of Student Experience for Law, Politics and Sociology (2013-16).
Role
I am Head of Sussex Law School and Professor of Environmental Law.
Community and Business
I am an active member of the United Kingdom Environmental Law Association (UKELA) with a particular interest in building its support for students (through bursaries, student competitions and achievement awards, see http://www.ukela.org/rte.asp?id=20) and building stronger links with the University sector. I am also a member of the Academic Panel of Francis Taylor Buildings, a leading Barristers Chambers in London.