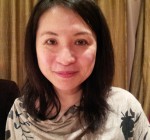 Dr
Phoebe Li
Biography
Dr Phoebe Li is a Senior Lecturer in Law at Sussex University in the UK. Her research interests revolve around intellectual property (IP), regulation of science and technology, development, and international trade. She works with international multiple-discipinary teams for addressing throny issues arising from digitisation. Her work aims to map the global commons in science and culture with a view to redressing polarisation and inequality under globalisation. She is particularly interested in exploring the convergence and divergence of risk regulation and IP in relation to emerging technologies.
Dr Li is currently working on the Biomodifying technologies projects funded by the ESRC and the Leverhulme Trust, examining the emerging regulatory landscape of gene editing, iPSC and 3D bioprinting (with colleagues in law, Science and Technology Studies, and medical sociologists from Sussex, Oxford and York Universities). Dr Li is the Principal Investigator for the EPSRC funded project on mass customisation governance of Re-distributed Manufacturing in 3D bioprinting (with colleagues in law, bioengineering and Science and Technology Studies, STS) at Sussex, Exeter, and Loughborough Universities and the bioprinting company 3Dynamic Systems). She concluded an international collaborative project on 3D printing licensing in China at the AHRC Centre for Digital Copyright and IP Research in China (AHRC/Newton Fund), and another project on medical 3D printing and patent policy in China (funded by BILETA). She is an Advisor to the 3D Bioprinting Pioneering project for the Taiwan Food and Drug Administration (TFDA).
Dr Li is bilingual in English and Chinese. She received her PhD from Edinburgh University working on the adoption of risk analysis into compulsory licensing of pharmaceutical patents. She published a monograph 'Health technologies and international intellectual property law: A precautionary approach' in 2014 with Routledge (pb 2015) . She has published articles in leading journals, including the WIPO Journal, Intellectual Property Quarterly, the Journal of Law, Innovation, and Technology, European Intellectual Property Review, Journal of Intellectual Property Law & Practice, International Review of Law, Computers and Technology, and European Journal of Law and Technology. Her papers could be downloaded at SSRN. She tweets @pillrabbit.
Selected funding
CoI, 'CHNUK: Integrated platforms from science to policy in response to antibacterial resistance', Medical Research Council, with C Dowson (PI) et al, 01/01/2019 (36 months) £ 2M
Partner, The FORK project 'Fraud-Free Food and Regulatory Know How', Academy of Finland, 480K Euros. 1.9.2019-30.9.2023, with Katja Lindroos (PI) et al.
'Biomodifying technologies: Governing converging research in the life sciences', Leverhulme Trust 2018-21, with J Kay (PI), A Faulkner, A Webster, £340K

'Biomodifying technologies and experimental space: organisational and regulatory implications for the translation and valuation of health research'. ESRC, 2017-20, with M Morrison (PI), J Kay, A Faulkner, A Webster £763K
'Insect earths as a source of novel antimicrobials', with J Fairhead (PI), J Bacon, L Al-Hassan, Sussex Research Development Fund. 2016-7, £24,880
'A feasibility study of mass customisation governance: regulation, liability, and intellectual property of re-distributed manufacturing in 3D printing' with A Faulkner, J Griffin, and R Everson, EPSRC/IfM Feasibility study 2016, £57,782
'Medical 3D printing, regulation and patent policy in China', 2015-7, British and Irish Law Education and Technology Association Research Award, £1,247

'A technological licensing framework for 3D printed content: a focus on China', 2015-6, with J Griffin, H K Chan, O Osuji, A Jones, H L Choo, and Li J, AHRC Centre for Digital Copyright and IP Research in China, Nottingham (AHRC-Newton Fund), £97K
Role
Senior Lecturer in Law
Language Support Tutor
Fellow of the Higher Education Academy (FHEA)
Community and Business
International Association for the Advancement of Teaching and Research in Intellectual Property (ATRIP)
British and Irish Legal Education and Technology Association (BILETA, Executive Board member, 2015-8)
Centre for Global Health Policy