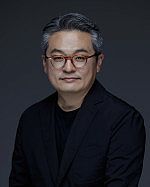 Mr
Youngha Chang
Biography
Before joining SPRU (Science Policy Research Unit) at University of Sussex as a PhD researcher, I had worked at Samsung in S. Korea for about 11 years as a strategy and new business development manager, a technology strategy manager, and a software engineer.
Currently, I am conducting the doctoral research on the topic of strategic innovation activities of large established firms called corporate venturing (CV), working with professor Joe Tidd and professor Paul Nightingale. As to research areas, I am interested in interactions among business strategy, structure, human actors, and technological change in the context of innovation.
* Thesis working title:
Changing Direction of Strategic Innovation Activity and the Evolution of Corporate Venturing in an ICT Firm in Korea
Role
Doctoral Researcher at SPRU - Technology and Innovation Managment Research
Qualifications
MSc in Technology and Innovation Management (distinction), SPRU, University of Sussex, Brighton, UK.
MSc in Mechanical Engineering, Seoul National University, Seoul, South Korea
BSc in Mechanical Engineering, Seoul National University, Seoul, South Korea