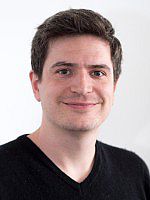 Dr
John Child
Biography
Dr John Child is a Senior Lecturer at the University of Sussex; Co-founding Director of the Sussex Crime Research Centre; and Co-founding Director of and Criminal Law Reform Now Network.
John has been at Sussex Law School since 2013. Prior to this, John was a Lecturer (2010-11) and Senior Lecturer (2011-13) at Oxford Brookes Law School. Before moving to Oxford Brookes, John completed his PhD at the University of Birmingham whilst working as a postgraduate teaching assistant, he also worked as a research assistant on the Criminal Law Team at the Law Commission for England and Wales.
John has held visiting positions at Boston University; the University of Birmingham; as well as the Max Planck Institute for Foreign and International Criminal Law in Freiburg.
Role
Senior Lecturer in Law
Co-Founding Director of the Sussex Crime Research Centre - www.sussex.ac.uk/crime/
Co-Founding Director of the Criminal Law Reform Now Network - www.clrnn.co.uk
Academic Member of Sussex Addiction Research & Intervention Centre - www.sussex.ac.uk/saric/
Community and Business
John has contributed to several law reform and review exercises, including:
Law Commission consultations on Attempt; Conspiracy; Assisting and Encouraging; Intoxication; Bribery; Offences Against the Person; New Programmes of Law Reform;
House of Common's Justice Committee - Post Legislative Scrutiny of the Serious Crime Act 2007;
Cabinet Office - consultancy on corruption legislation.
John provides expert peer review for the Criminal Law Review; Oxford Journal of Legal Studies; Criminal Law and Philosophy; Netherlands Journal of Legal Philosophy; and the AHRC (Peer Review College).
John is an external examiner at Lancashire Law School.