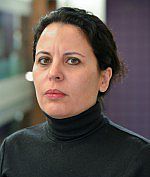 Dr
Odul Bozkurt
Biography
BA Hons Political Science (Bogaziçi University);MA History (Bogaziçi University); MA Sociology (University of California at Los Angeles); PhD Sociology (University of California at Los Angeles)
I am a sociologist of work, employment and organizations. I am interested in many different aspects of the contemporary world of work including the polarization of work, globalization and work, work and management in multinational corporations, transnational careers, retail employment, extreme vs. mundane work, social class and work, skills and training, work and identity, international human resource management, and most recently on repair work and work and skills in the green / circular economy. I have mostly used qualitative methods in my empirical projects, mainly interviews and participant observation.
In Spring 2017 I am on Study Leave. In March 2017 I will be a Visiting Researcher at Paris Sciences Po Masters program in Organizational Behavior and Human Resources. In July-August 2017 I will be a Visiting Scholar at the Institute for Research on Labor and Employment at University of California at Los Angeles.
Before joining Sussex in January 2012 I was Lecturer in Organization, Work and Technology at Lancaster University Management School. I have been a Visiting Scholar/Researcher in Sweden, Finland and Japan at various institutions. I have taught both sociology and management classes in the US, Sweden, Turkey and Poland. I have been a reviewer for the journals American Journal of Sociology, Sociological Inquiry, Human Resource Management Journal, Global Networks, Gender Work and Organization, British Journal of Management, Journal of Ethnic and Migration Studies, Capital and Class, Journal of Global Mobility, critical perspectives on international business, Organization, Social Forces and Labor Studies Journal and for the book publishers CIPD, Polity, and Sage. I have also acted as a grant rapporteur for the ESRC.
I am a member of the Editorial Board of the British Sociological Association journal Work, Employment and Society and of the Journal of Organizational Effectiveness: People and Performance by Emerald.
I genuinely enjoy working with colleagues and students from different disciplinary backgrounds and theoretical persuasions, but a sociological, critical perspective does tend to make us more compatible.
Role
Senior Lecturer in International Human Resource Management
Sussex Future of Work Research Hub Lead
MSc Human Resource Management Course Convenor
Academic Member of the Chartered Institute of Personnel Development
Fellow, Higher Education Academy