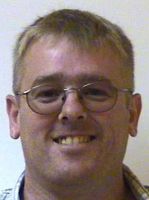 Dr
Martin White
Biography
Martin White is a Reader in Computer Science in the Creative Technology Group, Department of Informatics at the University of Sussex. He has an HNC in Electronic Engineering from Bournemouth University, a BSc in Computer Systems Engineering and a PhD in Computer Science (3D Computer Graphics) both from the University of Sussex. Martin's early career focused on hardware and software algorithms for computer graphics. His current research interests largely focus on cultural informatics (digital heritage), the Internet of Things, and blockchain technologies — particulary the application of blockchain and smart contracts to cultural, digital and shared economy applications. You can visit his ORCID profile to get a more detailed overview of his qualifications, research projects and publications.
Role
Director of Doctoral Studies, School of Engineering and Informatics
Department of Informatics Partnership Tutor for the International Study group
Programme Convenor for the BSc in Computing for Business and Management
Programme Convenor for the MSc in Information Technology with Business and Management
Community and Business
I engage in business outreach activities, such as University based consultancies in digital heritage (e.g. with the Victoria and Albert Museum) and with Synertial UK, a leading motion capture company. I have worked with American Express on a project to investigate how the Internet of Things, Wearables and Blockchain technologies can be applied to digital and shared economies.