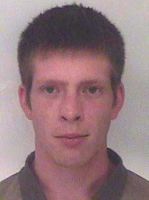 Mr
James Turner
Role
Computer science PhD candidate, supervised by Prof. Thomas Nowotny and Dr. Luc Berthouze.
I study a combination of numerical analysis, supercomputer programming and dynamical systems simulations. I am a developer on the GeNN team (GPU-enhanced Neural Networks; available at https://github.com/genn-team/genn).
I am the main author of Arpra: an arbitrary-precision range analysis library based on GNU MPFR (available at https://github.com/jamesturner246/arpra).
See my blog about the computer science behind simulations at https://simulatingscience.wordpress.com.