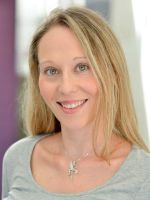 Dr
Dimitra Petrakaki
Post:
Reader in Information Systems (Management)
Other posts:
Deputy Head of Department of Management (University of Sussex Business School)
Location:
JUBILEE BUILDING JUB-307
Email:
D.Petrakaki@sussex.ac.uk

Telephone numbers
Internal:
3632
UK:
01273 873632
International:
+44 1273 873632

Research expertise:
download vCarddownload vCard to your mobile
Biography
I joined the University of Sussex in September 2011 as a Lecturer in Business and Innovation. I hold a Bachelor in Economics (University of Aristotle, Greece), a Master in Information Technology, Management and Organisational Change (University of Lancaster), a Master in Philosophy (University of Sussex) and a PhD in Organisation, Work and Technology (University of Lancaster). I have completed a Postgraduate Certificate in Teaching and Learning (University of Sussex) and I am a Fellow of the Higher Education Academy. Before joining Sussex I worked as a post-doctoral researcher at the London School of Economics and Political Science.
I serve as an Associate Editor of the 'Information Systems Journal' and I am a member of the Editorial Board of the 'New Technology, Work and Employment' journal and of the Associate Board of the 'Work, Employment and Society' journal.
I'm a member of the British Sociological Association and the Society for Social Studies of Science.
Role
Reader in Information Systems
Deputy Head, Department of Management
Community and Business
Below are recent outcomes of my work with colleagues intended to inform policy makers, organisations and the community:
Petrakaki, D. and Chamakiotis, P. 'Exploring the educational value of digital health platforms: Insights from MedicineAfrica and Care Opinion', one-day workshop funded by the Foundation for the Sociology of Health & Illness, 16th of September 2019.
https://www.sussex.ac.uk/business-school/management/documents/digital-health-platforms-brochure-final.pdf
https://www.sussex.ac.uk/business-school/newsandevents/news?id=50170
Chamakiotis, P., Panteli, N. and Petrakaki, D. (2018) Commitment and Value Creation in Online Health Communities: Insights from MedicineAfrica. University of Sussex.[Electronic]. Available at: https://www.sussex.ac.uk/business-school/documents/medicine-africa-digital-brochure.pdf
Petrakaki, D. & Hutton, J. (2018) 'Tensions and Care in Moderation Work: Insights from the online platform 'Care Opinion' [Electronic]. Available at: http://blogs.sussex.ac.uk/policy-engagement/files/2018/07/Tensions-and-Care-in-Moderation-Work-D.-Petrakaki-July-2018-web.pdf
Cornford, T. et al (2014) 'The Evaluation of the Electronic Prescription Service (EPS) in Primary Care: Final report on the indings from the evaluation in early implementer sites'. [Electronic]. Available at: http://www.birmingham.ac.uk/Documents/college-mds/haps/projects/cfhep/projects/004/CfHEP-004-Final-Report-27-Jan-2014.pdf
Hibberd, R. et al (2012) 'The Evaluation of the Electronic Prescription Service (EPS) in Primary Care: Interim report on the findings from the evaluation in early implementer sites'. [Electronic]. Available at: http://www.ucl.ac.uk/pharmacy/documents/staff_docs/EPS
Cresswell, K. et al (2011) "The Long and Winding Road…: An Independent Evaluation of the Implementation and Adoption of the National Health Service Care Records Service (NHS CRS) in Secondary Care in England" [Electronic]. Available at: http://www.birmingham.ac.uk/research/activity/mds/projects/HaPS/PHEB/CFHEP/reports/projects/005.aspx