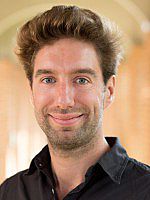 Dr
Richard Adelman
Biography
I came to Sussex in 2012 having previously held teaching and research posts at York, UCL, Edinburgh and Dundee.
My work to date has focused on reconstructing literary and cultural oppositions to laissez-faire economics across the eighteenth and nineteenth centuries. In this vein I have written two books on the concepts of idleness, repose and aesthetic consciousness: Idleness, Contemplation and the Aesthetic, 1750-1830 (Cambridge University Press, 2011 [hardback], 2014 [paperback]) and Idleness and Aesthetic Consciousness, 1815-1900 (Cambridge University Press, 2018). Together these books reconstruct the development and then decline of the widely held belief that aesthetic consciousness serves as an antidote to the problems attendant on advanced economic progress. To trace this history, the books consider discourses as diverse as political economy, penal and educational reform debates, lyric poetry, travel writing, cultural theory, vampire fiction and psychoanalysis.
I am also the editor, with my colleague Catherine Packham, of Political Economy, Literature and the Formation of Knowledge, 1720-1850 (New York: Routledge, 2018), and the author of shorter pieces on the thought of such figures as Dante Rossetti, John Ruskin, William Wordsworth, Percy Shelley, John Keats and J. M. Coetzee.
My current project draws out for the first time the pertinence of humanities-based economic thought for present policy agendas. It will see me work in partnership with Green House thinktank, collaborate with economists and other social scientists to build a new multi-disciplinary model of economic expertise, and also produce a monograph - The Economic Moment - radically recontextualizing the birth of political economy in French and Scottish Enlightenment thought.
---
Supervision:
I have previously supervised postgraduate work on topics such as the afterlife of 'negative capability' in Victorian thought, and Romantic and Regency Orientalisms. My current doctoral students are working on mental health and the environment in eighteenth- and nineteenth-century thought, and late eighteenth-century dissenting culture.
I welcome applications from doctoral students on all aspects of late eighteenth- and nineteenth-century literature and culture, including but not limited to the following areas: theories of labour, idleness and contemplation; German Idealism in eighteenth- and nineteenth-century Britain; Scottish Enlightenment philosophy; the gothic across the eighteenth and nineteenth centuries; Marxism, communism and proto-communisms; political economy and its oppositions; primitivism and primitivist thought in eighteenth- and nineteenth-century contexts.