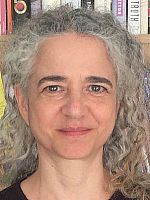 Ms
Ruth Segal
Biography
Prior to joining Sussex, I have worked in both UK-based and international organisations on food, agriculture, development and sustainability issues. I have worked in a programme management role for an international NGO in Ethiopia and Somalia, and worked for a national NGO in Nepal leading policy, advocacy and research work on agriculture, food security, trade and human rights issues. More recently work has included research on food security in least developed countries in preparation for the UN LDC-IV conference; work on water scarcity and air-freighting for Food Ethics Council; and directorship of a company which established a weekly local produce market in Lewes.
Role
Doctoral Researcher at SPRU - Science and Technology Policy Research (ESRC funded)
Temporary Research Assistant at STEPS Centre
Qualifications
2012 MSC in Science and Technology Policy, SPRU, University of Sussex
2002 MA in Food Policy, Centre for Food Policy, Thames Valley University
1988 BEng in Engineering Design and Appropriate Technology University of Warwick
Activities
I am a core member of the steering group for the Brighton and Sussex Universities Food Network (BSUFN). This is a multi-disciplinary network working to bridge the gaps between researchers working on different food-related topics, and between researchers and practitioners in local community food initiatives. BSUFN has a particular interest in finding ways to improve the value of academic research on food for practitioners and policy makers, and actively engages with local community groups and organisations, seeking to promote multi-disciplinary and multi-sector collaborations. BSUFN currently has over 140 members from 36 different academic departments and institutions and 17 non-academic organisations and groups.
My work with the Network has included organising a Network development event in May 2014 ('BSUFN: Next Steps') and a successful application for funding from the Researcher-Led Initiative Fund to run the (now annual) BSUFN Symposium in 2015.