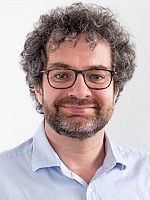 Prof
Lindsay Stirton
Post:
Professor of Public Law (Law)
Location:
FREEMAN CENTRE FC-127
Email:
L.Stirton@sussex.ac.uk

Telephone numbers
Internal:
2658
UK:
01273 872658
International:
+44 1273 872658

Research expertise:

Basic Income

,

Bayesian Methods

,

Caribbean politics

,

Energy Regulation

,

healthcare regulation

,

Jamaican Government

,

Judicial review

,

law and development

,

Legal History

,

Multilevel Modelling

,

postcolonialism

,

Public Law

,

Qualitative Comparative Analysis

,

Regulation

,

Telecommunications Law

,

Utilities Regulation

download vCarddownload vCard to your mobile
Biography
Lindsay was appointed Professor of Public Law at the University of Sussex in 2015. Before that, he was a Lecturer and Senior Lecturer at Sheffield (2010–15), a Lecturer at the University of Manchester (2010–15) and the University of East Anglia (2002-2007) He was a tutorial fellow at the London School of Economics and Political Science 2001–2002 and a Lecturer at the University of the West Indies (Mona) 1999–2001.
He has held visiting appointments at Australian National University (2005) and the University of Edinburgh, where he was a MacCormick Fellow (2014). He will be a Visiting Fellow at the University of Tasmania, Australia from July–December 2018.
After studying law at the University of Glasgow, Lindsay proceeded to postgraduate study at the London School of Economics and Political Science. His doctoral research in the Department of Government at the London School of Economics was awarded the Lady Alma Birk prize for outstanding work in pursuance of a PhD.
Lindsay has researched widely in the fields of public law and regulation, and the history of public law and public administration (see his research page for more information). He won the Society of Legal Scholars Best Paper Prize 2009 for joint work with T T Arvind.
You can get a sense of the style and substance of Lindsay's scholarship by listening to a screencast of his Professorial Lecture.
Community and Business
Lindsay co-ordinated a submission involving nine other legal academics from various English and Welsh law Schools to the Law Commission's consultation on its 13th work programme. Several of the proposals contained in the submission were successful at the first sift, and one proposal included in the submission – on administrative review – subsequently was adopted as part of the work programme after consulation between the Law Commission and government.
He has delivered legal training to various organisations including CNOOC, China's state-owned oil company.