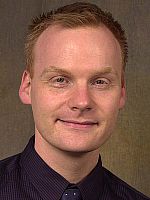 Mr
Dean Spears
Biography
MBA (Distinction), University of Sussex, UK.

MSc (Distinction), University of Bristol, UK.
First Class BA (Hons) Geography, MIHT, Ceng. University of Birmingham, UK.
2017: 'Why community matters when housing students', In 'University Buiness', 30 January 2017.
2016: 'An ethnographic examination of the impact of the 2015/16 removal of the UK Government recruitment 'cap' on the student housing experience at Sussex'.
2010: Cycling England, 'Brighton & Hove Cycling Demonstration Town', January 2010
2009-2010 - Editor, DfT, 'Journal of Transport Statistics'.
2008, DfT 'Making Personal Travel Planning Work', November, 2008
2001: 'Geography Today: an insight into the thoughts and experiences of several of it's students and lecturers' - ethnography to coincide with the introduction and impact of tuition fees on participation. Univ. Birmingham, UK.
Role
Responsible for working with a range of internal and external partners to put our students first in a student centred University.