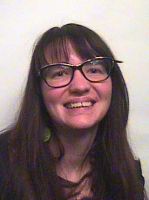 Dr
Tanya Palmer
Biography
Dr Tanya Palmer has been a lecturer in Law at Sussex Law School since December 2013. Prior to this, Tanya held an ESRC post-doctoral research fellowship at the University of Bristol (2012-13), the major output of which will be a monograph entitled Re-Negotiating Sex and Sexual Violation in the Criminal Law due to be published by Hart in 2014.
Qualifications
2012 Ph.D. University of Bristol
2007 MSc Socio-Legal Studies, University of Bristol
2005 BA (hons) Law, St Catherine's College, Oxford
Role
Lecturer in Law
Community and Business
Tanya is a member of the Socio-Legal Studies Association and the British Society of Criminology.
She tweets on issues including sexual offences, criminal law, gender and socio-legal methodologies @TanyaVPalmer.