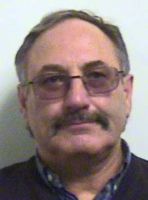 Prof
Peter Dolton
Biography
Studied at Essex (BA), Warwick (MA) and Cambridge (PhD).
Previous Posts: Formerly at Hull University, Bristol University, Newcastle University, Institiute of Education (London University), London School of Economics, Royal Holloway College (London University). Member of the Doctors and Dentists Review Body, Member of the School Teacher Pay Review Body.
Other Current Posts: Senior Research Fellow at the Centre fro Economic Performance, London School of Economics. Member of the Armed Forces Pay Review Body. Research Fellow CESifo, Research Fellow IZA.
Visiting Positions Held: Stanford University, Paris II University, Australian National University.
Acted as Consultant: DEFRA, Home Office, HMTreasury, Cabinet Office, Dept of Employment, Lord Chancellor's Dept, Employment Service, ESRC, World Bank, OECD, QCA, DWP, Dept of Employment Education and Training (Australia).
Research Grants From: ESRC, UGC, cabinet Office, Low Pay Commission, manpower Service Commission, Training Agency, OECD, QCA, HMTreasury, ACE PHARE, European Commission, Framework V.
Role
Professor of Economics